Editors-in-Chief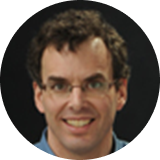 Lewis Lukens, Ph.D. — University of Guelph, Canada
Dr. Lewis Lukens earned his PhD from the University of Minnesota and has worked in the Department of Plant Agriculture at the University of Guelph since 2002. His research focuses on plant genetics, genomics, and transcriptomics.





François Belzile, Ph.D. — Laval University, Canada
Dr. Belzile is a trained plant molecular geneticist. His research interests include applied plant genetics and genomics. His experience in molecular genetics has lead him to develop novel approaches in plant breeding and crop development. His work bridges the gap between the work being done in plant genomics and biotechnology and the applied side of this science as it relates to the development of new and improved crop varieties.




---
Editorial Board
Annie Archambault, Cerela Inc., Canada
Dan G. Bock, Harvard University, USA
Angela Canovas, University of Guelph, Canada
Frederic Chain, University of Massachusetts Lowell, USA
Alberto Civetta, University of Winnipeg, Canada
Joseph Colasanti, University of Guelph, Canada
Jullien Flynn, Whitehead Institute for Biomedical Research, USA
Ryan Gregory, University of Guelph, Canada
Patrick Gulick, Concordia University, Canada
Weilong Hao, Wayne State University, USA
Ian D. Hogg, University of Waikato, New Zealand
Robert Hasterok, University of Silesia, Poland
Eveline Ibeagha-Awemu, Agriculture and Agri-Food Canada, Canada
Changxi Li, Agriculture and Agri-Food Canada, Canada
Frantisek Marec, Czech Academy of Science, Czech Republic
Takahiro Maruki, McGill University, Canada
Michael Russello, University of British Columbia, Canada
Trude Schwarzacher, University of Leicester, United Kingdom
Andrew Simmonds, University of Alberta, Canada
Getinet Mekuriaw Tarekegn, Swedish University of Agricultural Science, Sweden
Allen Van Deynze, University of California, USA
Maria Lucia Carneiro Vieira, Universidade de Sao Paulo, Brazil
Olivia Wilkins, University of Manitoba, Canada
Xuhua Xia, University of Ottawa, Canada
Jianping Xu, McMaster University, Canada
Sen Xu, University of Missouri, USA